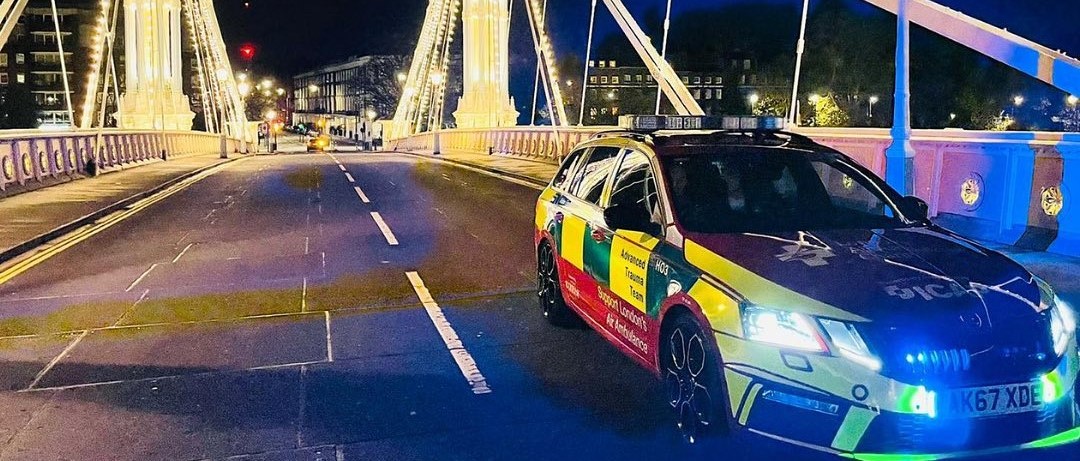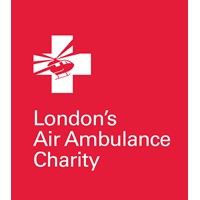 Charity Overview
London's Air Ambulance Charity delivers an advanced trauma team to London's most seriously injured patients when every second counts.
Using a helicopter from 08:00 to sunset, and rapid response cars at night or in adverse weather situations, London's Air Ambulance brings the hospital to the patient when time is critical. The team perform innovative procedures usually found in the emergency department on-scene, including open heart surgery, blood transfusions and general anaesthetic.
By providing intervention as quickly as possible after injury, the service aims to give it's patients the best chance of survival, and best quality of life, after trauma.
The charity serves the 10 million people that live work and travel within the M25, treating an average of five patients every day. The most common incidents attended include road traffic collisions, stabbings and shootings, falls from height and incidents on the rail network. Since launching 32 years ago, the service has treated over 43,000 patients.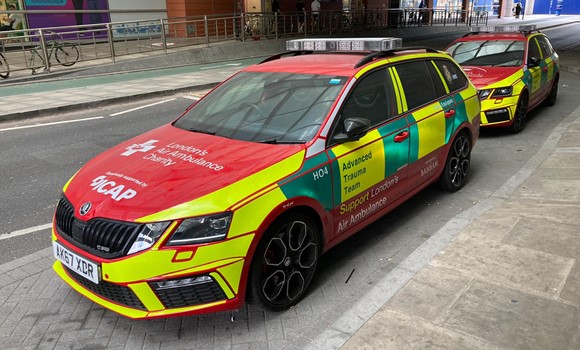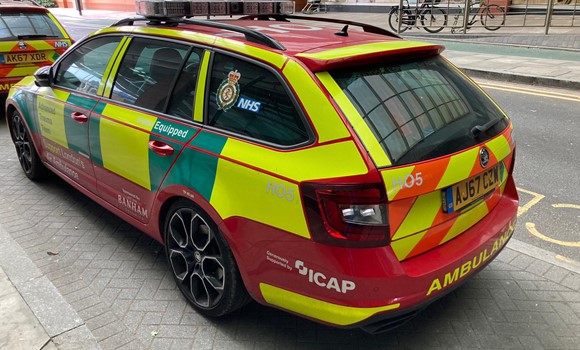 Project Summary
A donation from ICAP Charity Day 2016 funded London's Air Ambulance fleet of rapid response cars for three years, enabling the service to reach more than 3000 critically injured patients.
We are extremely grateful to ICAP for their generous support of the charity's rapid response car fleet. With thanks to this exceptional funding commitment, we reached more than 3000 critically injured patients in need of urgent life-saving care at the scene. Thank you to all of the team at ICAP for helping us save lives in the capital
Jonathan Jenkins, Chief Executive of London's Air Ambulance Charity
Traumatic injury is the biggest killer of those under 45 in the UK. Especially in a busy city like London, it can happen to anyone, at any time – whether you're walking your children to school or commuting to work.
With thanks to ICAP's funding commitment, London's Air Ambulance could reach the capital's most critically injured patients in need of urgent life-saving care at the scene. Through ICAP's support, the charity was able to update it's car fleet to ensure the highest levels of efficiency and safety. In addition to being fast, robust and fitted with additional safety features for blue light driving, the fleet of SKODA Octavias vehicles boasted an extra 15 BHP, an electronically controlled limited slip differential and 19-inch wheels.
These vehicles formed a critical part of London's Emergency Infrastructure, enabling the service to rapidly reach a patient's side to provide life-saving care when it's helicopter could not fly, both at night and in bad weather conditions. The cars made up the majority of patient missions attended by the team (58%) and the fleet ensured a state-of-the-art service delivery 24/7, 365 days a year. Without it's rapid response cars, London's Air Ambulance could not have responded with multiple teams to complex incidents like the London Bridge terror attack, Westminster terror attack or the Grenfell Tower fire.