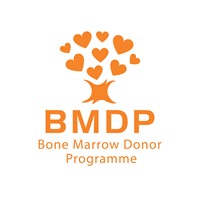 Charity Overview
Every year, thousands of people are diagnosed with blood diseases such as leukaemia, and many of them will die without a suitable stem cell transplant. While siblings have a 1 in 4 chance of being a match, to find a donor outside your family the odds increase to 1 in 20,000, and that person must first be on a register such as the Bone Marrow Donor Programme (BMDP).
Established in 1993, BMDP is a non-profit organisation responsible for building and maintaining Singapore's only register of potential bone marrow donors. For patients with leukaemia and other blood diseases a transplant is often their only hope of survival. The BMDP delivers its service 365 days a year to hospitals across Singapore with the aim of finding compatible donors for patients in need. Click here for more information on the BMDP.
Watch the video below to find out what happened on World Marrow Donor Day 2016.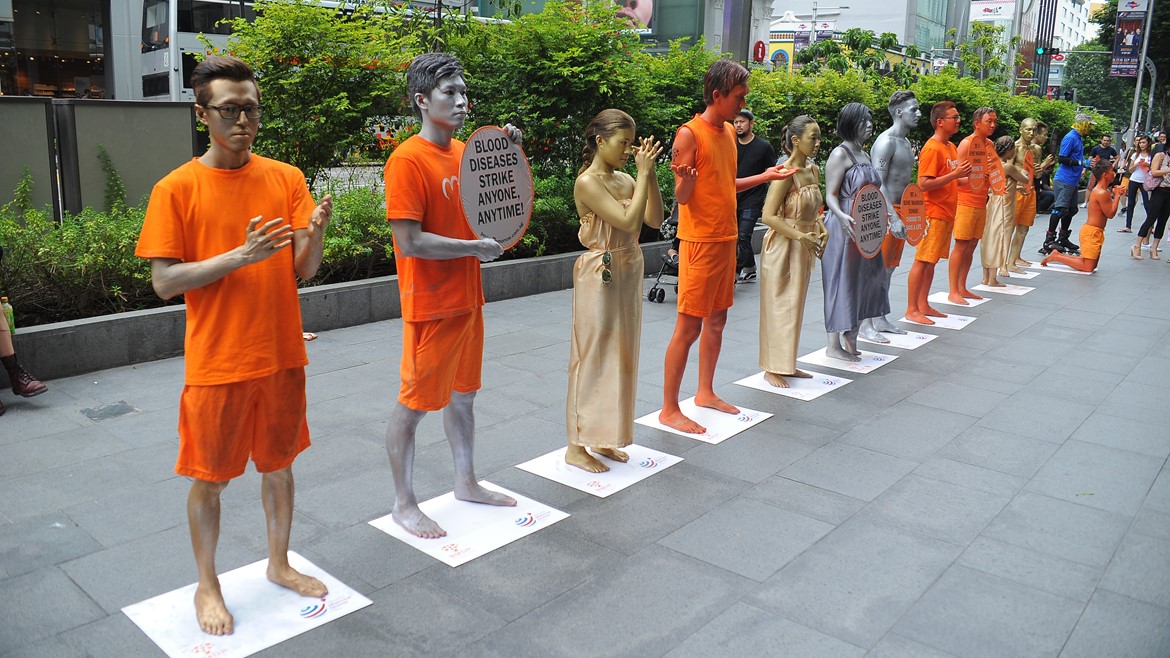 Project Summary
World Marrow Donor Day is an annual event aimed at raising greater awareness of this issue to the public. This year the event was supported by funds raised at ICAP Charity Day 2015 in Singapore.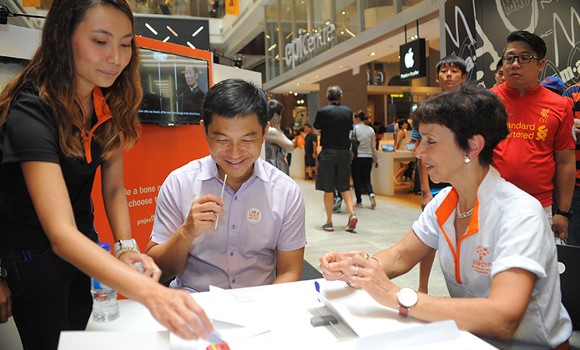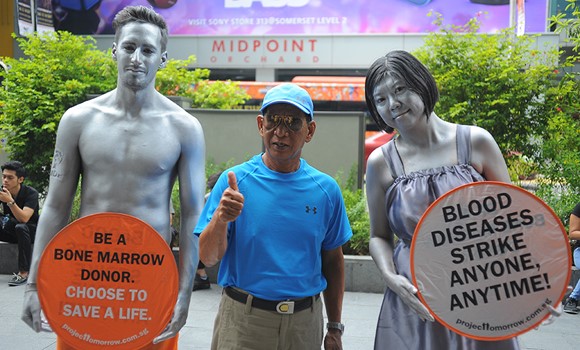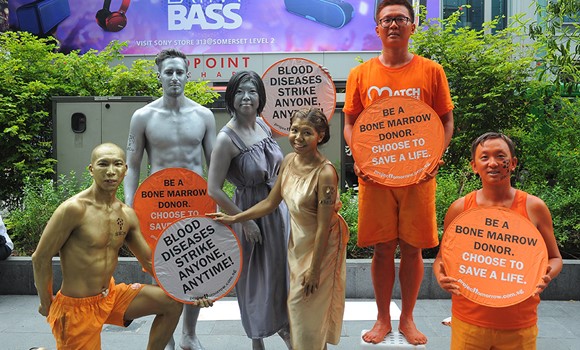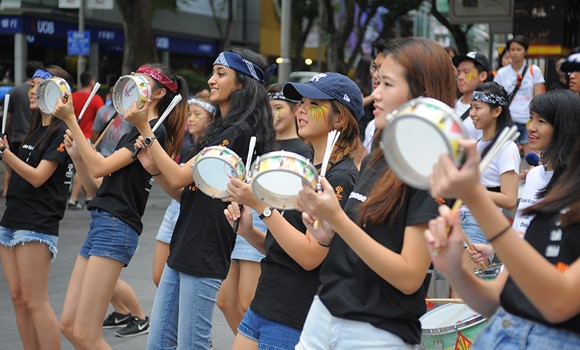 Fifty "Human Statues" took centre stage at Orchard Road, a popular area in Singapore. They represented the average number of patients at any one time, whose lives come to a standstill while waiting for their 1 in 20,000 chance of finding a matching donor. The "Human Statues" were joined by a 120-strong flash mob and one of Singapore's best known percussion bands to educate the public about BMDP's life-saving programme. An exhibition was also held at 313 @somerset, chronicling the inspiring stories of patients and bone marrow donors.
"In Singapore, we have good hospital facilities and highly trained doctors. Yet if a patient has a blood disease and needs a transplant, all the medicine and doctors in the world are not going to save them… it's a little bit like starving to death while standing outside the supermarket because you haven't got the key." States Jane Prior, Chief Executive Officer, Bone Marrow Donor Programme.
The day has played a key role in educating the public to sign up as bone marrow donors. ICAP's funding was critical to making World Marrow Donor Day 2016 a success, enabling greater impact. The event garnered extensive media coverage, and successfully recruited 700 new donor signups.
Among the new donors was Minister for Social & Family Development Tan Chuan-Jin, the guest of honour, who signed up as a bone marrow donor at the event.