Charity Overview
A generous contribution from ICAP Sydney was used by the charity Foodbank to help purchase a temperature controlled truck to enable the charity to transport food items for distribution to the homeless and hungry.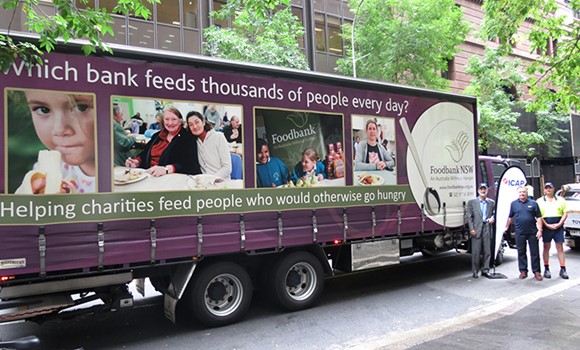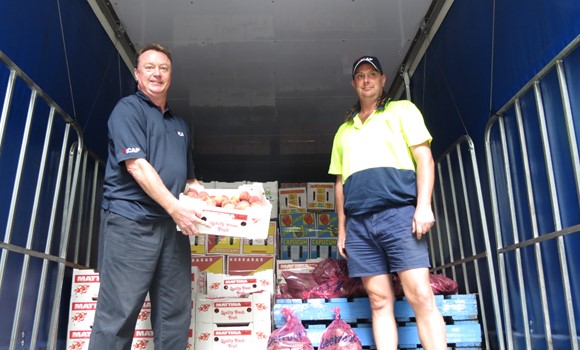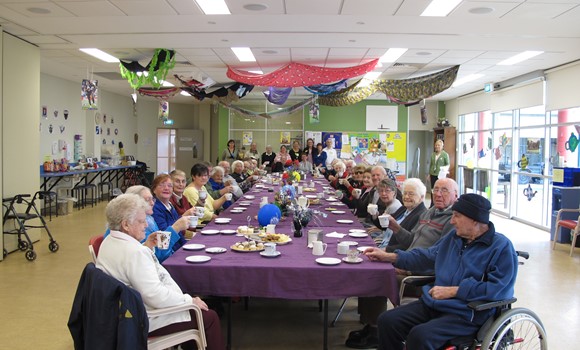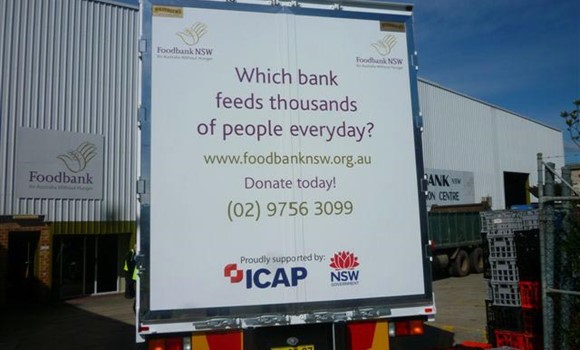 Project Summary
Foodbank is a non-denominational, non-profit organisation which acts as a pantry to the charities and community groups who feed the hungry. With a staff of approximately 90 employees and over 3,000 volunteers, Foodbank rescues edible but surplus food and groceries from the country's farmers, manufacturers and retailers. This includes product that is out of specification, close to date code, has incorrect labelling or damaged packaging as well as excess stock and deleted lines. Without Foodbank much of this food would simply go to a landfill.
According to research - Australians spend $7.8 billion a year on food that they buy and then throw away.
ICAP's donation helped the charity to upgrade and increase its fleet of delivery trucks. A large and reliable fleet of trucks is essential to co-ordinate the delivery of all supplies to the centrally located warehouses where the items are distributed to charities and organisations who then supply those in need. The food rescued by Foodbank feeds on average 88,000 people a day. Last year alone, the charity provided enough food for 32 million meals.
For the price of an average hamburger Foodbank can feed 14 people.
"For the past 6 months I have been using the Aussie Care Store as I have a family of 7 and with the rising costs in the grocery store this is a great help. I have 5 children, 2 of which are twins and 1 of them has Cerebral Palsy. With the help of Aussie Care I have been able to get food, nappies and grocery products which are all so expensive in the Supermarket. Aussie Care is a great help to families in the community as I have witnessed week in and week out. Unfortunately, the number of families requiring assistance has increased weekly. Groceries, baby supplies and fresh and frozen food are what we all struggle to buy every day. So with help like this we can survive with less of a struggle. Thank you." A Foodbank beneficiary
Foodbank is the largest hunger relief charity is Australia and offers its partners the most efficient way to distribute products across the full range of charities in Australia, including regional and remote areas.
"Dave is a single dad who was unemployed and trying to feed himself and his three children on $20 a week. His life completely turned around when he started getting decent food for his family from a welfare agency that Foodbank supplies. Dave found a new home for his family to live in and with the help of his local welfare agency acquired a $150 computer to start up a business selling t-shirts. He is now employing three people and his company makes $1,000 a day". The story of Dave, a Foodbank beneficiary.