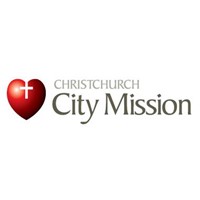 Charity Overview
ICAP's Wellington office supported Christchurch City Mission on Charity Day 2010 but little did they know that there would be a reason to support it again so soon when tragedy struck Christchurch, in the form of a devastating earthquake which killed people and destroyed buildings, including the home of Michael Gorman, City Missioner of Christchurch City Mission who also lost personal friends.
Project Summary
The charity was set up to help those who have nothing and take away the loneliness many feel when they live cut off from others, through drug or alcohol problems and/or homelessness. Services include alcohol and drug rehabilitation programmes; night shelters, medical clinics and foodbanks. After the earthquake struck, Mission staff immediately started up two foodbanks and a kitchen in a building they found to rent… and helped 1224 people with daily food parcels and over 300 hot meals. The Men's Night Shelter is also up and running again.
Please pass on our most sincere thanks to all those people who gave so generously. Thank you for being the driving force behind so much goodness. As a part of our City Mission team you have enabled us to help those in need.
Michael Gorman, City Missioner of Christchurch City Mission.
Mr. Gorman is incredibly proud of the way his staff responded to the needs created by the quake and how much time and energy they put in to get things going again as quickly as possible. In addition to their usual services, the Mission is also offering counselling to those who are suffering post-traumatic stress.