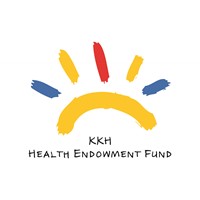 Charity Overview
KK Women's and Children's Hospital (KKH) have a vision of being the healthcare leaders for Women and Children in Singapore. The organisation raises funds to assist destitute women and children with their medical expenses. These patients and families have often exhausted all possible financial options before approaching the charity. As an academic healthcare institution, KKH understand the stresses of caring for a loved one who is sick. Providing financial support allows families to focus on helping their loved ones on the road to recovery.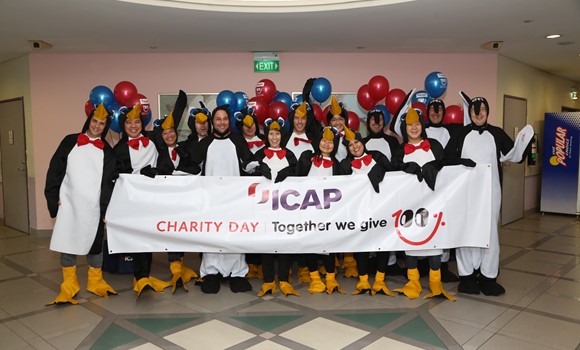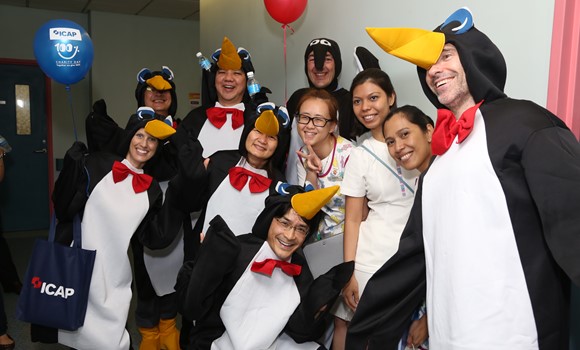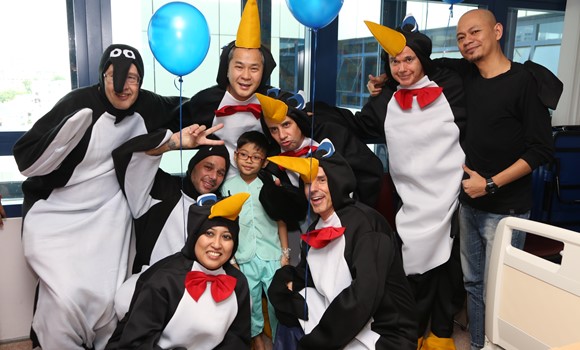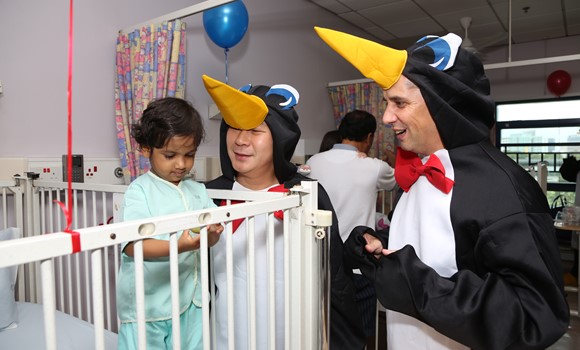 Project Summary
If you are familiar with the animation film Madagascar, you are bound to know of the mischievous penguins in the film. In November 2014 nearly 200 children at KK Women's and Children's Hospital had the opportunity to meet the playful penguins in person.
It was a very fulfilling experience visiting the children in KK Hospital and I was touched to see the smiles spreading across their faces. Charity Day serves as a wonderful reminder for us to express our gratitude and not forgetting to give back to society in our own ways.
Danny Cheung, CEO of ICAP Singapore
Slipping out of their usual business attire, 15 ICAP management staff put on penguin costumes all in the name of charity to spread joy to the children at KKH. Decked out with balloons and goodie bags, ICAP staff were ready to dive into action! The children at KKH were smiling from ear to ear as they received their balloons and goodie bags from the ICAP penguins.
It's really kind of ICAP to organise such hospital visits. Seeing the penguins cheering my daughter up really made her day – and mine too.
The mother of patient Gavade Rujula, Madam Gavade.
One of the beneficiaries was seven year old Mohammed Arique, who said: "The penguins came by to take a photo with me, and they also gave me balloons and presents. Thank you so much for visiting me!"
Thank you to all staff who took part in the event and the ICAP Charity Day co-ordinators who ensured everything ran like clockwork.
In 2014 KKH were part of ICAP's 22nd Charity Day. Funds raised will support women, children and patients through the KKH Health Endowment Fund. Support will go towards helping premature babies, who require neonatal intensive care and the essential follow-up treatment. Funding will also help women and children with cancer, those suffering from rare diseases and other chronic illnesses.