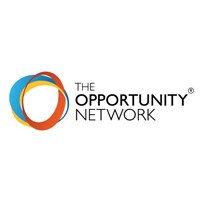 Charity Overview
Being a smart, motivated, and diligent students is not always enough. The sobering reality is that less than 10% of low-income students will graduate from college in the US and secure a career-track job. For every 100 low-income students, fewer than eight will graduate college and secure jobs. This is a crisis, and it is leading to unrealised potential for an entire generation of talented, motivated young people. The Opportunity Network feel strongly that low-income students do not get the necessary college and career exposure, guidance or skills to compete with their more affluent counterparts. Instead, coming from overburdened schools and families without financial means, low-income students are deeply ensconced on the wrong side of the opportunity gap. The Opportunity Network (OppNet) was set up to address this crisis, and helps these students to reach their full potential.
Along with robust college guidance, career exposure, professional etiquette training and five summers of internships, OppNet's programming uniquely teaches low-income students how to build professional networks and the importance of social capital in navigating college and the professional world. Through its founding OppNet Fellows programme, the organisation work with students intensively for six years—from the summer after 10th Grade through to college graduation, and the results are remarkable:
98% of OppNet students taking part in the Fellows programme enrolled at four-year colleges, with 55% ultimately attending top colleges, such as Brown, Dartmouth, Hampshire, Pomona, Tufts, Wharton, Williams and many more.
100% graduate from college and 85% go on to secure professional-track jobs or graduate school admission within six months of graduation.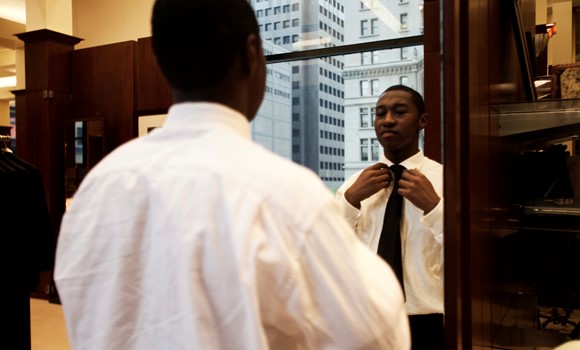 Project Summary
In addition to the organisation's six-year OppNet Fellows programme, it also runs a one-year OppNet Prep programme for 9th Grade students and a Career Fluency Partnerships® Programme, which reaches more than a thousand high school students at partner schools and youth-serving organisations each year. Due to the growing number of low-income students, OppNet is leading the way to ensure that underserved students not only graduate from college but do so prepared for the transition into the working world.
OppNet is deeply grateful for ICAP's partnership. ICAP's Global Charity Day is a tremendous platform for raising awareness and critical funds for so many deserving charities across the world
Jessica Pliska, Founder and CEO, The Opportunity Network
A donation from ICAP's Charity Day 2013 in New York has enabled OppNet to grow its student body by nearly 50% over the last two years.
This spring, I will become the first person in my family to graduate from college. My journey has not been an easy one. I graduated from a failing high school. I saw my parents and other adults in my community work hard but really struggle to make ends meet. I knew from an early age that not having a college degree only gets you so far in life
OppNet Participant
Specifically, ICAP's funding has enabled OppNet to underwrite a critical new position to support its robust college guidance programming. Throughout 11th and 12th Grade, OppNet ensures that students are exposed to a range of colleges so that they ultimately apply and register at schools that are the best fit for them, and that they are prepared for the college experience before they arrive on campus. Up until 2014, the charity had just one person managing this entire process, which includes weekly classes, overnight college visits, SAT/ACT prep courses, College Application Boot Camp, personal college essay coaches, financial aid workshops and family meetings and personalised college advising. With this additional resource OppNet has been able to extend its reach to many more of its beneficiaries. ICAP's investment has allowed the organisation to maintain unparalleled results and continue to grow its service.
People are always telling me I have a great résumé for a college student, and it's the substantial work experience I have because of OppNet that sets me apart. I am grateful that, even before graduation day arrives, I have the skills, experience, network and support system to be successful. After six years as an OppNet Fellow, I can tell you that OppNet has truly changed my life
James Kale, OppNet Fellow and Boston College Class of 2016